Back to Events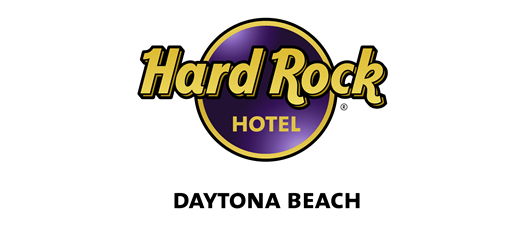 2022 IFDF Leadership Retreat - Hard Rock Hotel Daytona
Wednesday, September 7, 2022
to Friday, September 9, 2022
Event Details
The 2022 IFDF Leadership Retreat is one of our favorite events of the year!
Hightlights inlcude:
Keynote by Leadership Expert Sunjay Nath
Golf Outing at LPGA International
Welcome reception sponsored by Argent Trust
Committee planning meetings
Hospitality Suite hosted by Matthews Aurora
More coming soon!
NEW! Drive-in Special
$30 Drive-in rate to come and hear Sunjay Nath speak at 9am on the 8th
918 N Atlantic Ave.
Daytona Beach, Florida 32118
386-947-7300 - for room reservations under our block
Or, click here to book your room online
Reservation Deadline for the discounted room rate for IFDF is August 18, 2021
Discounted Room Rates for $139/night for Deluxe City View rooms or $189/night for Deluxe Ocean Front rooms.
Conference Registration Cancellation Policy:

Cancellations must be in writing before 5:00pm on Wednesday, September 1st, 2022, to receive a refund of your registration fee, minus a $30 processing fee. Fees cannot be refunded for registrations cancelled after Wednesday, September 1st, 2022 or for no-shows. Registrations can be transferred to another individual. All cancellations and changes must be in writing.
COVID-19 Policy at the IFDF Leadership Retreat
We are so pleased to be able to host an in-person conference this year as we emerge from the pandemic. While we are not out of the woods entirely, we celebrate the ability to gather face-to-face.
Many are asking, is IFDF going to require that I cover my face while at the conference? IFDF will continue to monitor and adhere to all CDC guidelines and other guidance to limit potential exposure and spread of COVID-19. Our stance is that masks will be voluntary while attending IFDF events. However, the hotel does NOT require that we mask up in common areas like lobbies and elevators. In order to slow the spread, we all must continue to do our part to protect the vulnerable. Most of us have been vaccinated and feel comfortable not wearing masks in public, and we support you if that is your choice. However, we encourage you to mask-up at our events, but will not require it.
We will be handing out visual indicators, like colored wrist bands, to show individual's social distance comfort level. We will have hand sanitizer stations throughout and encourage staying at a safe distance. We also will have extra masks available if needed. Please contact
Heather Bernier
directly if you have any questions.
2022 IFDF Leadership Retreat Agenda
Hard Rock Hotel Daytona Beach
September 7- 9, 2022
Wednesday, September 7
| | |
| --- | --- |
| 12:00pm – 5:00pm | Golf Outing at LPGA International |
| 6:00pm – 7:30pm | Welcome Reception |
| 7:00pm – Until | Dinner on your own |
| 8:00pm – 11:00pm | Hospitality Suite – Sponsored by Jim Holcolm with Matthews Aurora |
Thursday, September 8
7:30am – 8:30am

Breakfast on your own

8:30am – 9:00am

Coffee/Call to Order/Opening Remarks by President Bruce Buggs

Heritage of the IFDF with Juhan Mixon

9:00am – 10:00am

Opening Keynote: Sunjay Nath

Strength Based Leadership: The 10-80-10 Principle

10:30am – 12:30pm

Succession Planning Committee with Dan Isard

12:30pm – 1:30pm

Lunch

1:30pm – 3:30pm

Committee Meetings – Foundation Board, LGA/PAC, Membership Committee

3:30pm – 5:00pm

Committee Meetings – I-Trust & Professional Development Committees

5:00pm – 5:30pm

Committee Summaries

5:30pm - until

Cocktails at the hotel bar then dinner on your own

8:00pm – 11:00pm

Hospitality Suite Sponsored by Jim Holcolm with Matthews Aurora
Friday, September 9
8:00am – 12:00pm

Breakfast & Board Meeting (breakfast provided)

8:30am – 10:00am

10:00am – 12:00pm

Board Training with Michele White, E.D. of FL Assoc. of School Administrators

Board Meeting

12:00pm

Conference Concludes