Back to Events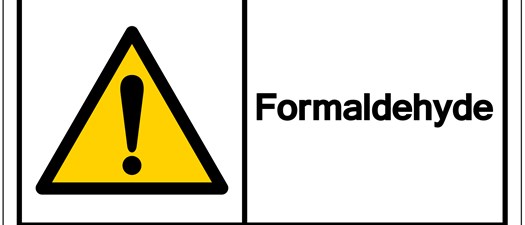 Best Practices for Managing Formaldehyde Risks for Embalmers
Presented by Dr. Jzyk S. Ennis
Wednesday, December 14, 2022
Event Details
A "Straight Talk"
(1-hr CE Webinar*)
on
---
"Update on EPA's Evaluation of Formaldehyde, the NFDA Formaldehyde Study, and Best Practices to Manage Risk for Embalmers"
---
Presented by
---

---
Jzyk S. Ennis, Ph.D.
Instructor, Funeral Service Education Program
Jefferson State Community College
---
Wednesday, December 14, 2022
3:30 pm - 4:30 pm EST
Zoom Webinar
---
About the Course
---
The Environment Protection Agency (EPA) is currently reviewing the risk of formaldehyde to employee health across all industries, including the funeral profession. Dr. Ennis has been working with The National Funeral Directors Association (NFDA) to submit comments to EPA during the evaluation process and has participated in the design of a study of formaldehyde exposure to embalmers in modern practice. The results of this study were recently published in the Journal of Occupational & Environmental Hygiene. This one-hour seminar will update participants on the status of EPA's evaluation and a summary of the results of the recent NFDA formaldehyde study. Additionally, Dr. Ennis will present management practices that may help lower an embalmer's exposure to formaldehyde in the embalming room.
There are three main objectives of this seminar:
For participants to understand EPA's current evaluation of formaldehyde and recognize that current OSHA standards may differ from EPA's evaluation of risk.
To be able to summarize the findings of the most recent NFDA formaldehyde study and relate why that is important to embalmers.
To be able to identify and use best practices that can lower an embalmer's exposure to formaldehyde.
---
About the Presenter
---
Jzyk S. Ennis, Ph.D. (pronounced Jay-zick) is employed as a full-time instructor in the Funeral Service Education Program at Jefferson State Community College in Birmingham, Alabama. Dr. Ennis is a licensed funeral director and embalmer in the states of Alabama and Georgia, a Certified Funeral Service Practitioner (CFSP) and a Certified Crematory Operator (CCO). He began teaching as an adjunct instructor in 2000 and was hired as a full-time instructor in 2005 and remains in that position today. Previous to his hire as a full-time faculty member at Jefferson State Community College, Dr. Ennis managed one of Alabama's largest funeral homes and has over 25 years of licensed experience in the funeral profession.
Dr. Ennis has written two books related to embalming, Embalming Standards of Care and Embalming and Renal Failure: A Silent Danger for Embalmers. He is a nationally recognized speaker, has written numerous articles for national and state publications, and is a subject matter expert in legal cases related to embalming and funeral service. He is a past president of the American Board of Funeral Service Education (ABFSE), a past president of the Alabama Funeral Directors Association, and a former At-large Representative on the Executive Board of the National Funeral Directors Association. Dr. Ennis graduated Magna Cum Laude and as the 1992 Outstanding Student in Funeral Service Education from Jefferson State Community college. He also earned degrees from: Auburn University with a B.S. in Business Administration, the University of Alabama at Birmingham with a M.P.A in Public Administration, and Auburn University with a Ph.D. in Adult Education. Dr. Ennis is a member of the First Baptist Church of Trussville, Alabama, a lifetime member of the Auburn University Alumni Association. He has been married to his wife, Sherrie, for almost thirty years and has two adult married children and two grandchildren.
---
*Earn 1-hr CE credit toward license renewal. You can earn up to six CEUs at no cost for IFDF Members (firm establishment owners, individual members, and affiliate members) with an annual membership.
---
To obtain continuing education credit:
You must be an IFDF member (firm establishment owner, individual member, and affiliate member).

You must attend the

full webinar

to obtain credit; partial credit will

not

be awarded.

You must login to Zoom using your

full name

and remain logged into the webinar for the entirety of the event.

Prior to or immediately after the event

, forward your FL license number to

Ruth Bedell

, to sign up for CE credit.

IFDF will issue documentation granting credit within 4 weeks post-event after verifying full attendance and will upload the course roster to the licensee portal.
For More Information: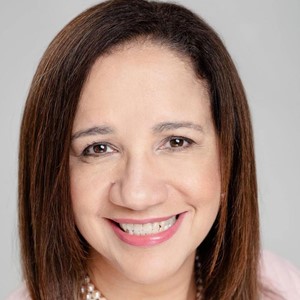 Ruth Bedell, PhD, QAS
Associate Director for Outreach
Independent Funeral Directors of Florida
(850)222-0198