Back to Events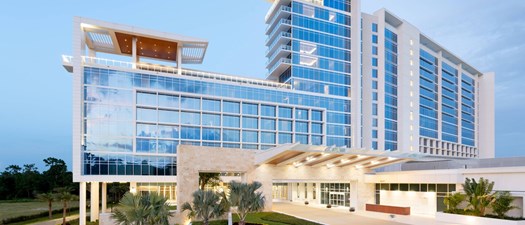 IFDF Legislative Days 2021 - Orlando
Tuesday, March 23, 2021
at
1:30 AM (EDT)
to Wednesday, March 24, 2021 at 2:30 PM (EDT)
* Registration open until 3/23/21 at 1:30 PM (EST)
Event Details
Join us at the JW Marriot Orlando Bonnet Creek Resort & Spa for a non-traditional, virtual version of our annual legislative days event.
Reason for the change to virtual—The 2021 Legislative Session will be different from any in the history of the Florida Legislature.
The Capitol complex will not allow the hosting of any large food or constituent events this year in the courtyard or in any part of the Capitol Complex. This will prevent the IFDF from hosting our annual Bradley Sausage Day and Legislative Days at the Capitol.
In addition, the Senate will not allow any visitors or spectators in the Gallery or to visit members. The Florida House is allowing very limited numbers of lobbyists and constituents into the meeting rooms, but under very restrictive social distancing guidelines. They are asking that the public attend the meetings remotely where at all possible and to avoid attending the committee meetings unless you have an issue up that you wish to speak to.
Lastly, Tallahassee is not a geographically or a financially efficient location for a meeting given its proximity in the state. Hence, Orlando was selected as a replacement site. Therefore, the Board has agreed to move the IFDF Legislative Days to a more central location for our members' convenience.
We will adhere to the CDC's guidelines at the event. We will require masks, place hand sanitizer in approporiate locations and practice social distancing wherever possible. If you do not bring a mask with you, one will be provided for you.
Confernce Rates:
$150 for IFDF Members In-Person Registration
$150 for Virtual Registration
FREE for Students Members
$200 for Prospective Members (includes an IFDF individual membership for one year!)
Hotel Rate:
***Link to the room block will be sent in your registration confirmation email.
For More Information:
Heather Bernier, QAS
Associate Executive Director
Independent Funeral Directors of Florida
(850)222-0198
2021 IFDF Legislative Days Agenda (tentative and subject to change)
***All events will be held at the hotel with the exception of dinner on the night of the 23rd.
Tuesday, March 23, 2021
1:30 pm – 2:00 pm Conference Planning Committee Meeting
2:00 pm – 3:00 pm I-Trust Committee Meeting
3:00 pm – 3:30 pm PAC/Legislative Committee Meeting
3:30 pm – 4:30 pm Zoom Mtg w CFO, Jimmy Patronis (invited)
4:30 pm – 5:00pm Zoom Mtg w the Director of the Division of Funeral Cemetery & Consumer Services, Mary Schwantes (invited)
5:00 pm - 5:20 pm Foundation Kickoff with Eric McKinna
5:30 pm – 6:30 pm Cocktail Reception – sponsored by Corinne Mixon, Rutledge-Ecenia, PA
6:30 pm – until Dinner for all– location TBD - Sponsored by Argent Trust
Wednesday, March 24, 2021
7:30 am – 9:00 am Breakfast at the hotel - sponsored by Luke Grabowski, Henry Buchannan, PA
9:00 am – 11:00 am IFDF Virtual Capitol Visits with Legislators
11:30am – 1:00 pm IFDF Board Meeting over lunch – -sponsored by Paul VonSchoeler,ASI
1:30 pm – 2:00 pm Wrap-Up/Clean Up and Debriefing