Back to Events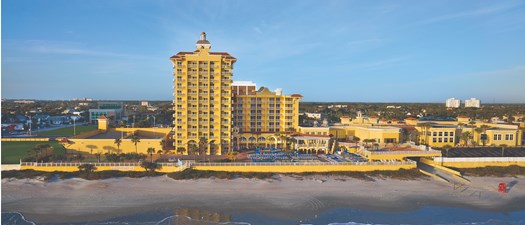 2021 IFDF Annual Conference & Trade Show
Plaza Resort & Spa Daytona Beach
Wednesday, June 9, 2021
at
1:00 PM (EDT)
to Saturday, June 12, 2021 at 11:00 AM (EDT)
Event Details
The 2021 IFDF Annual Conference & Tradeshow is the premier conference for networking and gaining continuing education credits through substantive sessions that cover hot topics including motivation, cremation, marketing, and I-trust training.
Hightlights inlcude:
Keynote by the eleven-time New York Times Best Selling Author, Don Yeager
Sessions by Welton Hong with Ring Ring Marketing and Glenn Gould with MKJ Marketing
A robust ehibition hall with our amazing suppliers
Spouse outings to historic downtown Daytona and spa day at the Ocean Waters Spa
Golf outing at the LPGA International Golf Club
Auction Fundraiser benefitting the IFDF Foundation
Thursday dinner and live music over looking the Atlantic Ocean
Friday Dinner Cruise on the Halifax River
Hotel Information:
600 North Atlantic Avenue
Daytona Beach, FL 32118
(386)255-4471
Reservation Deadline for the discounted room rate for IFDF is May 25th, 2021
Early Bird Registration - Before April 30th
Member Early Bird Registration - $395
Non-Member Early Bird Registation - $545
Regular Registration - After May 1st
Member Registration - $450
Non-Member Registation - $600
Late Registration - After May 31st
Member Registration - $500
Non-Member Registation - $650
For a full list of registration prices CLICK HERE
***Special pricing available for Spouses, Students and Children
***A La Carte Prices for individual events are available as well
The 2021 Tradeshow is SOLD OUT!!
Conference Registration Cancellation Policy:
Cancellations must be in writing before 5:00pm on Wednesday, May 26, 2021, to receive a refund of your registration fee, minus a $30 processing fee. Fees cannot be refunded for registrations cancelled after Wednesday, May 26, 2021 or for no-shows. Registrations can be transferred to another individual. All cancellations and changes must be in writing.
COVID-19 Policy at the IFDF Annual Conference & Trade Show
We are so pleased to be able to host an in-person conference this year as we emerge from the pandemic. While we are not out of the woods entirely, we celebrate the ability to gather face-to-face.
Many are asking, is IFDF going to require that I cover my face while at the conference? IFDF will continue to monitor and adhere to all CDC guidelines and other guidance to limit potential exposure and spread of COVID-19. Our stance is that masks will be voluntary while attending IFDF events. However, the hotel does require that we mask up in common areas like lobbies and elevators. In order to slow the spread, we all must continue to do our part to protect the vulnerable. Most of us have been vaccinated and feel comfortable not wearing masks in public, and we support you if that is your choice. However, we will ask that you respect the policies at the hotel within their common areas and encourage you to mask-up at our events, but will not require it.
We will be handing out visual indicators, like colored wrist bands, to show individual's social distance comfort level. We will have hand sanitizer stations throughout and encourage staying at a safe distance. We also will have extra masks available if needed. Please contact
Heather Bernier
directly if you have any questions.
For More Information:
Heather Bernier, QAS
Associate Executive Director
Independent Funeral Directors of Florida
(850)222-0198
A

GENDA
WEDNESDAY, June 9, 2021
8:00 am– 12:00 pm Golf Outing at the LPGA International Golf Club 1:00 pm—5:00 pm Attendee & Exhibitor Registration/Set-up
3:30 pm—5:30 pm Courtney Gould - MKJ Marketing (2-hr CE Course) Going Virtual: How to Position Your Business for Today's World
6:00 pm – 7:00 pm Opening Reception with Exhibitors
7:00 pm - until Dinner on your own

THURSDAY, June 10, 2021
8:00 am—5:00 pm Registration Open 7:00 am—9:00 am Breakfast
9:00 am—10:30 am Welcome/Opening Keynote - Don Yeager What Makes Great Teams Great (1-hour CE)
9:00 am —12:00 pm Exhibitor Set-Up
11:00 am - 12:00 pm Barbara Kemmis w/ Cremation Assoc. of N. America (1-hour CE) The Answer is in the Numbers 12:30 pm – 1:30 pm Lunch w/ Exhibitors
1:30 pm – 5:00 pm Exhibit Hall Open (2-hour CE)
3:00 pm — 4:00 pm Welton Hong w/ Ring Ring Marketing (1-hr CE) What Will and Will Not Work in 2021 For Getting More Cases
1:30 pm – 4:30 pm Spouse Outing to Downtown Daytona
5:00 pm—5:45 pm Installation of NewOfficers 5:45 pm – 6:45 pm Foundation Auction Fundraiser 6:45 pm—until New Officers Celebration & Dinner **open to all sponsor, suppliers, members & guests
FRIDAY, June 11, 2021
8:00 am—3:00 pm Registration Open 7:30 am – 9:00 am Continental Breakfast
9:00 am – 10:00 am Celebration of Life Ceremony
10:00 am – 12:00 pm Exhibit Hall Open (2-hour CE Credit) 10:30 am—11:30 am Chris Cruger w/ Foresight Companies (1-hour CE) 2021 & Beyond: The Reimagined Funeral & Cemetery Profession
10:00 am—2:00 pm Spa Retreat for Spouses 12:15 pm – 2:00 pm Awards Lunch 12:00pm—2:00 pm Exhibit Tear Down 2:30 pm – 4:30 pm Mastering the I-Trust (2-hour CE Course) 6:00 pm Depart for Dinner Cruise 7:00 pm Dinner Cruise or Dinner on your own
SATURDAY, June 12, 2012
9:00 am – 11:00 am IFDF Board of Directors Breakfast & Meeting
Alternate Hotels:
300 N Atlantic Ave, Daytona Beach, FL 32118
+13863234800
Hilton Daytona Beach Oceanfront Resort
100 N Atlantic Ave, Daytona Beach, FL 32118
+13862548200