2023 IFDF Annual Conference: Why Preparing a Decomp for Family Viewing is Not Easy by Monica Torres
Date posted
April 22, 2023
Walking Families Through the Process Where Traumatic Death Occurs is Not Easy
---
I'm human. I make mistakes just like you. I don't know it all. Sometimes I fall short on knowing how to communicate sensitive issues with families, too. Everyone's grief journey and their ability to cope are different. Cultural norms and displays of grief also play a factor. Knowing what to say and how to say it is my biggest challenge when there has been a traumatic death.
---
What I do believe in my heart is that being forthcoming and truthful about the realities of the circumstances surrounding of the death are important. It may be difficult for the family to hear but, in the end, keeping important details about the trauma a secret from the bereaved never helps. When families know the truth, they are given their power back. When families know the truth, they can begin to understand our challenges for body preparations. It's natural for us to want to protect bereaved families by thinking they don't need to know what happened but, in the end, keeping this from families only makes their grief journey more painful and difficult at the service and down the road.
---
This year I will be hosting you all on an epic journey into my world of surreal restoration. This year's class "How to Prepare a Decomp for Family Viewing," is focused on the toughest of the tough cases. These are the cases that affect not only our bereaved families, but they also affect our communities at large. Where most morticians say, "closed casket," I say "Let me try." My own father was lost in a tragic mining accident. He was left autopsied and horribly disfigured, and I will share my family's experience through lifelong grief, and how his open casket led me to become the reconstructive specialist I am today.
---
Some of the key components to this course include:
How to gain relevant authorization to perform embalming demi surgery for intensive restorative and reconstructive care
Product knowledge and my personal trade secrets for decomps
Modern facial rejuvenation techniques
Logistics, coordinating, and balancing time restraints for decomposed bodies
How and when to charge for your specialized services
How to avoid litigation for extreme cases
How to fight your fear and gain confidence to approach decomp cases even if you've never embalmed one before
This class is engineered to upskill and retool embalmers and provide funeral arrangers with communication skills they need to guide families toward an open casket, where they can see their loved one for a final goodbye no matter the circumstances surrounding the death.
Our corporate competitors are finding more ways to create barriers for families who want to view decomposing remains. This is an opportunity for us, as independent death care providers, to stake our claim in this area of the playing field. After attending this class, participants will have the knowledge to attack these cases with courage and confidence.
---
I encourage all funeral homeowners to bring their embalmers to this class. Give them the opportunity to gain this technical knowledge. Keeping them back at the funeral home for this event is a huge mistake!
---
Can't wait to see you all! In the meantime, let's connect and get to know each other via social media. Follow me on IG and FB @coldhandshosts
---
Monica Torres
LE, LFD, Reconstructive Specialist and Desairologist and International Embalming Technical Trainer
Owner, NXT Generation Mortuary Support
---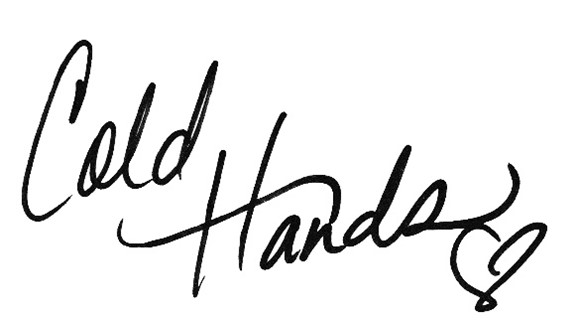 ---
2023 IFDF Annual Conference & Trade Show Schedule
"How to Prepare a Decomp"
2-hr Embalming Seminar (2 CEUs)
Friday, June 2, 2023
2:30pm - 4:30 pm EDT
---
Learn More and Register Here for the 2023 IFDF Annual Conference