2023 IFDF Annual Conference & Trade Show List of Exhibitors
2023 IFDF Annual Conference & Trade Show
List of Exhibitors
---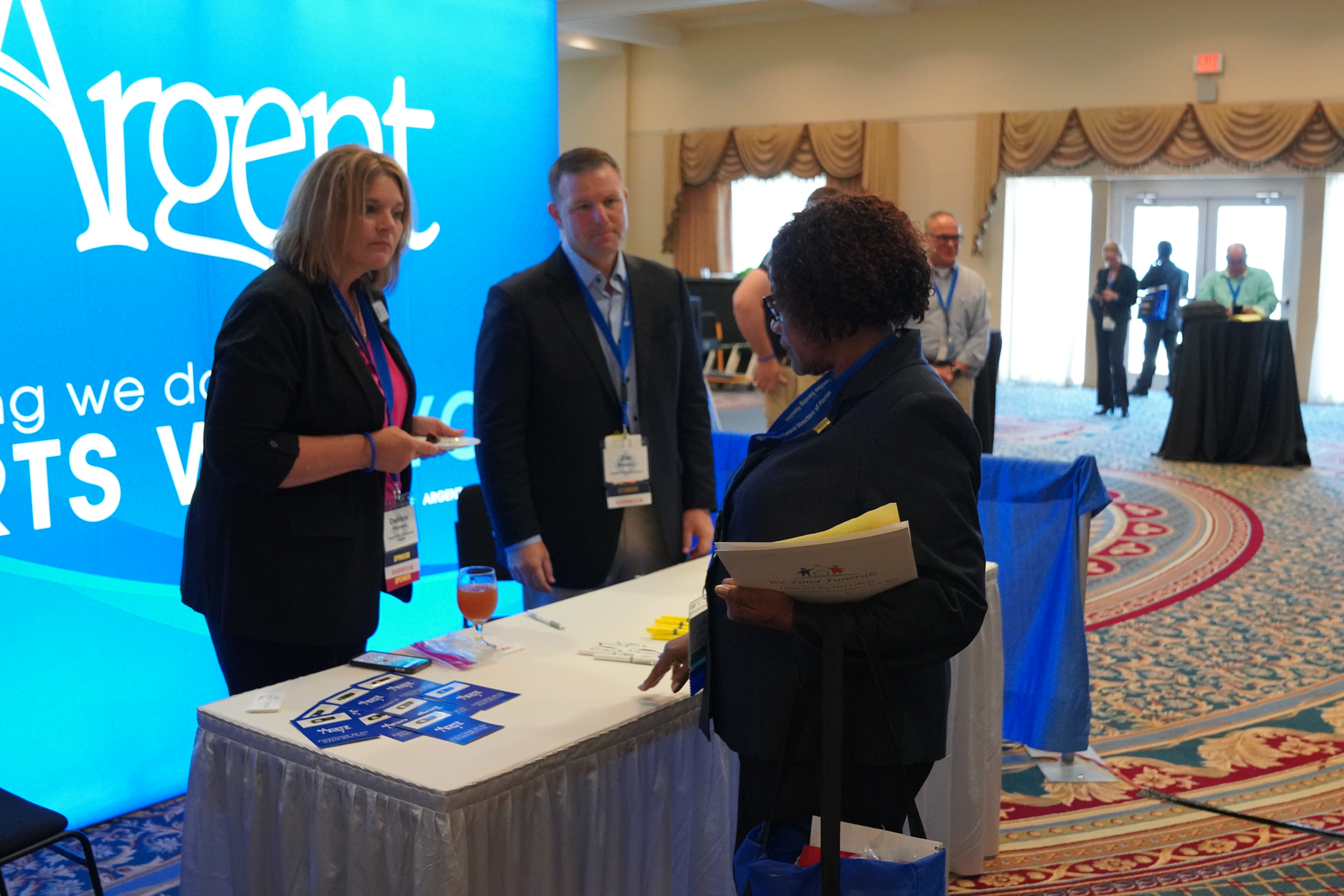 ---
We have curated a diverse and dynamic trade show for you where you can earn two hours of CE credit, just by visiting the suppliers' booths. Our amazing suppliers are eager to connect with you and share the latest industry innovations.
---
Exhibit Hall Hours
Thursday, June 1st, 2 pm - 5:30 pm ET
Friday, June 2, 10 am - 3 pm ET
---
Admission Tickets
Full conference registration ticket gives you admission to the trade show on both days. If you are only able to attend one day of the conference, the daily full conference access tickets include the CE courses, meal functions, and trade show admission. If you are only interested in attending the trade show on Thursday, the trade show only ticket is $50 (or $75 after May 31). Admission to Friday's trade show is free.
---
Click here to register for the conference or trade show only
---
List of Exhibitors
---
Booth #
Exhibitor/Supplier
124
497 Division of Funeral, Cemetery & Consumer Services
130
Absolute Bio-Clean
134
Air Esscentials
135
Ambulance & Coach Sales
125
American Crematory Equipment Co.
105
Astral Industries
128
B & L Cremation Systems
107
Cardinal Casket Company
111
Cooperative Funeral Fund
104
Cremation Recycling
118
DIRECT RECYCLING SYSTEMS INC
137
Dodge
101
Doric Products
112
eFuneral Partner
140
Eterna Urn
133
Federated Funeral Directors of America
106
Federated Insurance
136
Final Diagnosis Inc
127
FRIGID FLUID COMPANY
131
Funeral Directors Life (FDLIC)
114
Garfield Refining
121
Great Western Insurance Company
115
Heartwood Preserve
117
Homage Live
139
Homesteaders Life Company
123
Legacy Touch
141
Lifenet Health Of Florida
113
Matthews Aurora Funeral Solutions
119
Mevisto
132
Mortuary Lift Company, INC.
126
Precious Metal Recycling Services, Inc.
108
Precoa
122
Premier Preneed Marketing
138
Ring Ring Marketing
100
ShivaShade
109
Starmark Funeral Products
129
Stryker Emergency Care
120
The Davis Whitehall Co.
102
The Messenger Co.
116
Thumbies
110
Tribute Displays
103
Wilbert Funeral Services, Inc.
1
Treasured Memories
2
Samuel Mitchell Designs
3
Chosen Payments
4
Atlantic Coastal Life Insurance Co.
5
Kates-Boylston
6
Passages International