Introducing IFDF's New eCommerce Partner eFuneral Partner
Introducing IFDF's New eCommerce Partner eFuneral Partner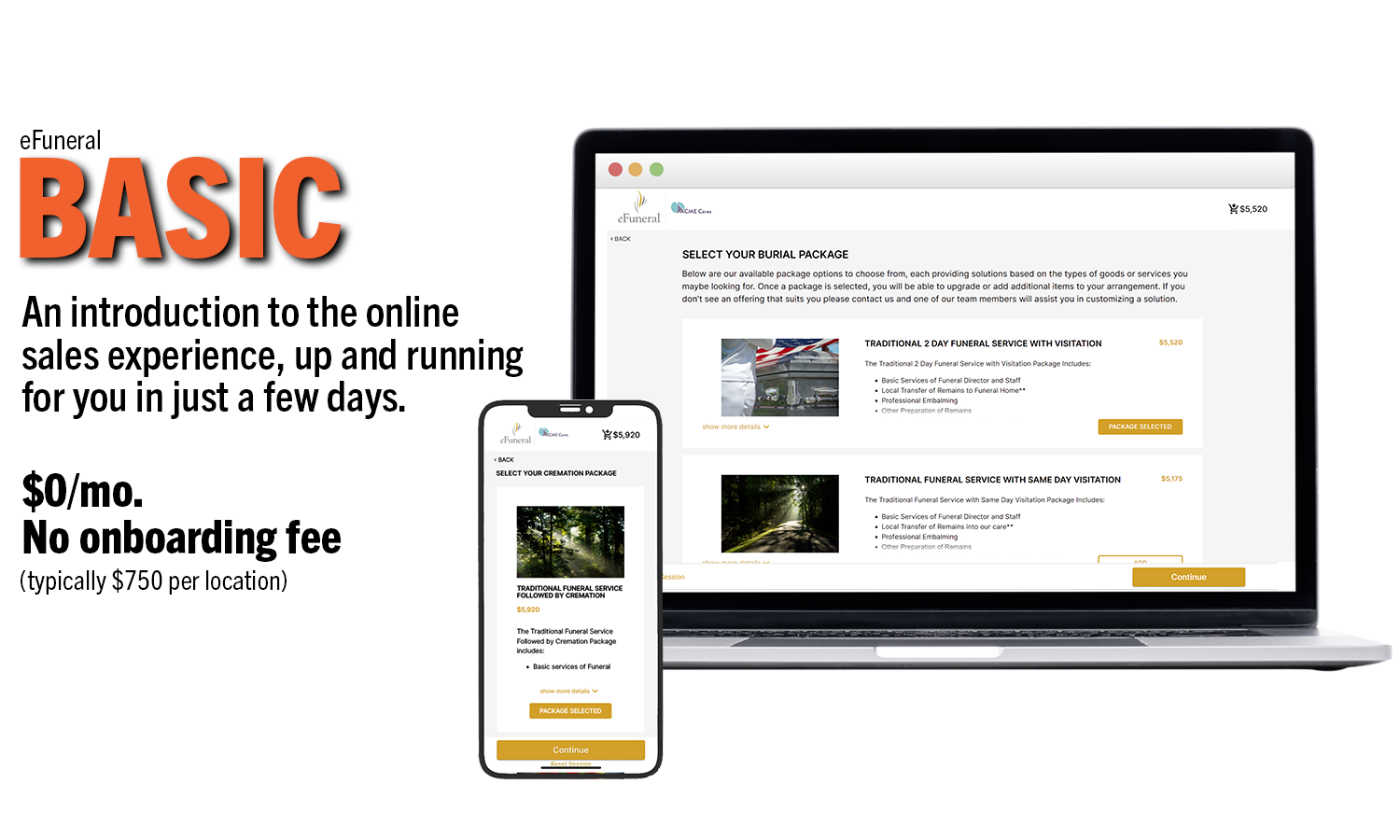 Ready to generate more high-quality leads and sales online? eFuneral Partner has you covered.
As the new eCommerce partner of IFDF, eFuneral Partner is excited to introduce their first-of-its-kind digital sales solution to all of our firms, allowing you to provide convenience and support to more families – and to your staff.
The funeral technology leader builds digital storefronts for funeral homes to showcase their goods and services online, giving their families the ability to plan and purchase a funeral arrangement – alongside funeral home staff at the funeral home or from the comfort of their own home.
With partnering funeral homes of all sizes across the country, eFuneral understands that each of them uses the innovative online solution differently, based on how it best fits their selling process. That's why eFuneral doesn't want to just tell you how much or how quickly they can impact your firm; they want to prove it.
IFDF firms can now get their very own eFuneral Basic digital storefront with no onboarding fee, no monthly fee, and no obligations whatsoever. Whether you've experienced roadblocks online selling in the past or haven't really explored digital sales solutions before, your Basic tier digital storefront is the perfect introduction to the online sales experience for your staff and the families they support.
And the best part? All they need is for you to provide them with your GPL and they can have your storefront ready to go live in days.
Click the link below to upload your GPL or email the document directly to support@efuneral.com. Upload My GPL
Not quite ready to commit? No problem. Feel free to watch a full walk-through demo of the eFuneral digital storefront experience to see how you can benefit from partnering with them today.
eFuneral Storefront Demo Video
It's easier than ever to get you and your funeral home set up with an eFuneral digital storefront and seeing immediate value.