Are you a funeral/mortuary student? Do you live in Florida?
Date posted
March 24, 2023
Florida Mortuary Students! Hear yee, hear yee!!!
---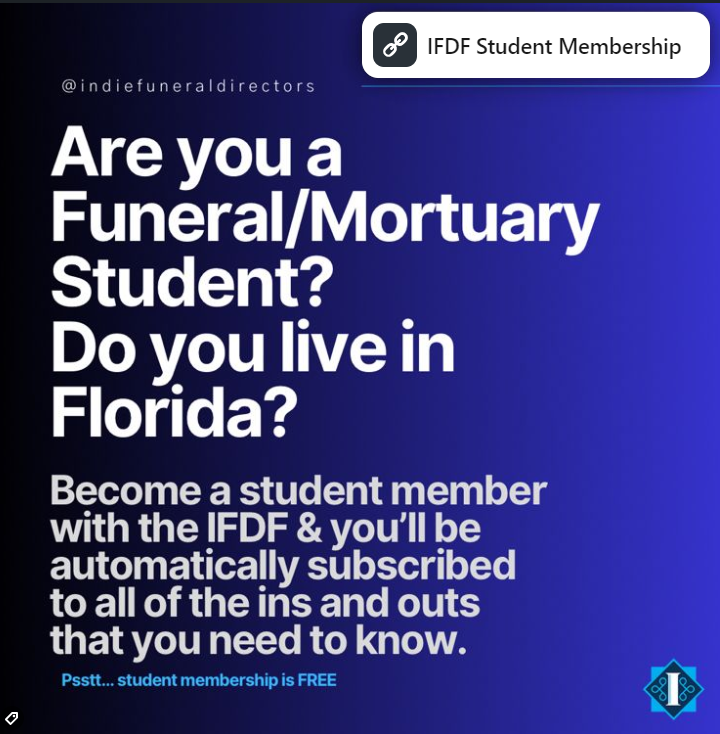 ---
Did you know that INDEPENDENT FUNERAL DIRECTORS OF FLORIDA is your guide during your student tenure? Are you aware of some pretty cool benefits that can come your way?
---

I invite you to sign up as a student member and be welcomed into a world that you never knew you had at your fingertips 😉
---
One benefit is you will receive the "Fri-YAH! Report" newsletter from us, too! Click here to read the latest issue.
(PS: don't forget to follow us on IG @indiefuneraldirectors.)
---

#students #mortuarystudent #funeralservice #embalming #funeraldirector
---